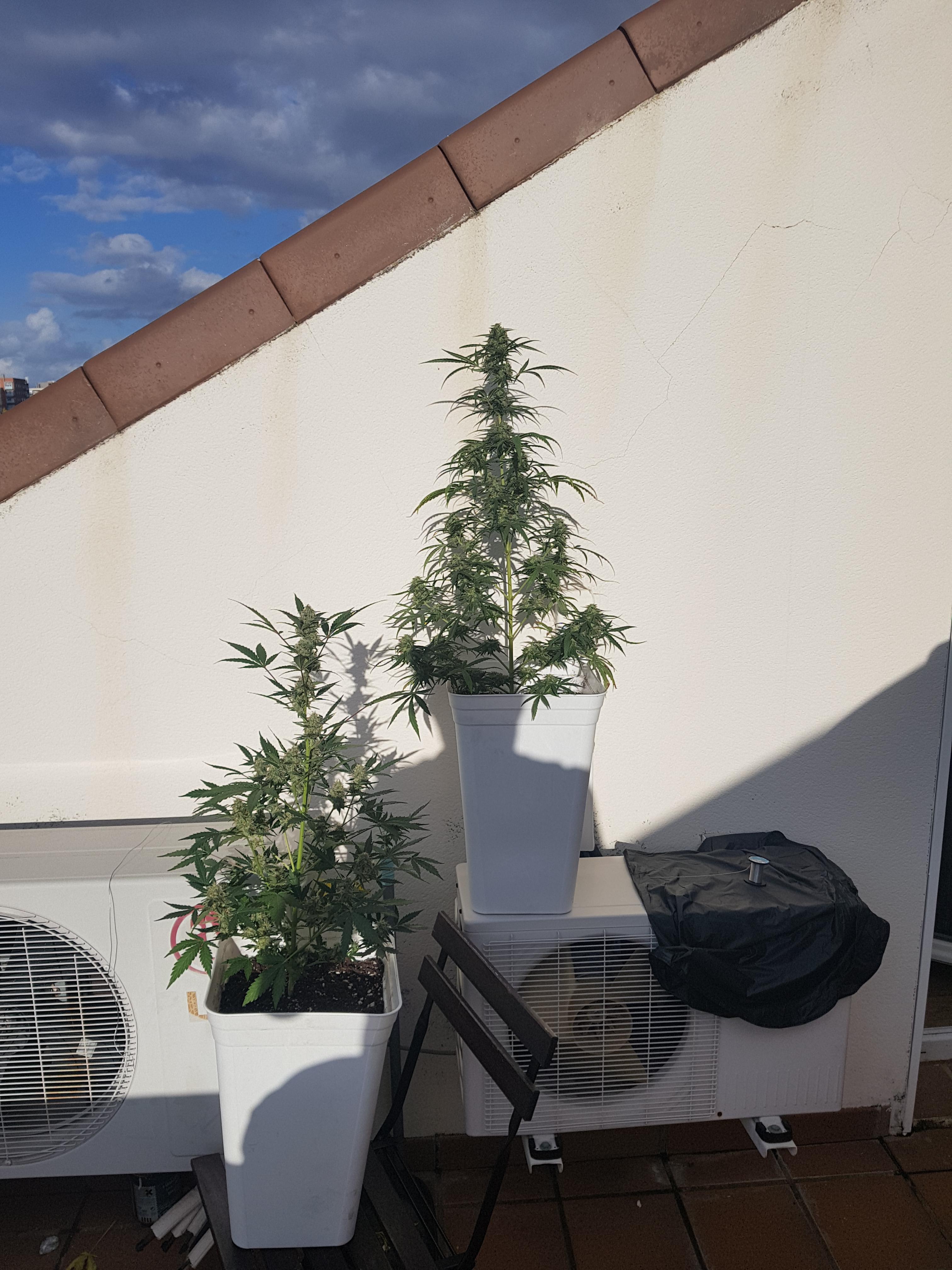 Content Count

236

Joined

Last visited

Days Won

15
About Noob420
Rank

Crecimiento
Recent Profile Visitors
The recent visitors block is disabled and is not being shown to other users.
es normal compa,cuando van llegando al final empiezan a cojer nutrientes como locas y en las hojas tienen muchos!!!Yo hago lavado de raices a una semana semana y media de cortar. les doy 3 dias de oscuridad y cuando las corto muy pocas hojas quedan verdes, esto hace que no haya clorofila en la planta y que tenga un mejor sabor

esta perfectas,son autos?? si es asi en los ultimos meses vas a ver como crecen!!! aun así yo le pondría 11 litros de macetaa!!

Txema5

reacted to a post in a topic:

Fenotrigo cerca de cosecha - Cuándo hacerlo?

S.Bennett.A

reacted to an answer to a question:

Nuevo cultivador

cuando los tricomas se pongan de color lechoso la planta tendra su mayor contenido en thc yo corto con esa medida!!!

Noob420

reacted to a post in a topic:

3 de Apexseeds para esta temporada

Buenas gente Aqui os dejo unas fotitos de las niñas con 50 días ya podemos ver como las preflores van engordando y sacando resina. ya he solucionado el tema de los caracoles que se han comido algunas hojas y tbm he fumigado con oleatbio para trips pulgones mosca blanca.

Yo te diría que exceso de luz no suele trastornarlas, me he fijado que tienes un tiesto negro que se calentara a lo largo del dia haciendo que las raices se extresen si puedes pintalo de blanco o forralo de papel aluminio. Si la planta es autofloreciente la maceta está bién, si es de temporada pienso que es pequeño y que por falta de espacio no haya ramificado como debería y este sufriendo por falta de espacio. Yo las mías empece con maceta de 1l luego 3l y 11 litros antes de pasarla a el de 70 o suelo madre!! Mis consejos son: Pinta de blanco la maceta y para la proxima cosecha utiliza macetas mas grandes para que puedan desarollar todo su potencial.

Que pierda el verde vivo que tiene es buena señal, eso quiere decir que la clorofila de los cogollos está desapareciendo y que al fumarla no va a rascar en la garganta ni va a tener ese sabor a pasto que tienen las hierbas mal secadas y curadas!! Les veo muy buena pinta!!

Imprescindible una foto, pueden ser mil cosas las causante de esa decadencia.

No te preocupes seguramente tiren!! Echales un poquito de enrraizante para que agarren bien y listo.

lubema

reacted to a post in a topic:

Dark purple delicious seeds. (Auto)

Despues de un mes y unos cuantos caracoles este es el resultado

Pues ya está en la maceta definitiva y con muy buena pinta!!!

Noob420

reacted to a post in a topic:

Dark purple delicious seeds. (Auto)

jonh

reacted to a post in a topic:

Dark purple delicious seeds. (Auto)

Actualizo el estado de las niñas. Tras los trasplantes no he apreciado ningun sitoma de estrés. Sigo aplicando estimulador de raices y fishmix. Jamaican Dream Mr amnesia +

Buenas gente!! 4 días después denponerla ya esta asomando la niña,de aqui a 5 dias la paso a la maceta definitiva.

En honor al gran @lubema y a su sorteo. Bueno compas pues hoy he germinado 1 de las 3 semillas que gané en el concurso de lubema. Las otras dos van a ir destinadas a un indoor para ver que potencial tienen las bichas aqui dejo unas fotitos del germinado en maceta.

Buenas gente actualizo el estado de las niñas!! De momento todo bien. Estoy utilizando fish mix una vez por semana y enrraizante de maria green para la jamaican y la mr amnesia, la chem dog esta a punto para empezar con el enrraizante!!! Las he metido en el interior a pasar la noche por que ha levantado un viento muy fuerte y no voy a arriesgar!! Jamaican dream. Mr amnesia +. Chem dog.